Regular price
Sale price
£29.00
Unit price
per
Sale
Sold out
This beautiful amulet necklace is a tribute to Aine, the Irish goddes often associated with light, the sun and fertility. Believed to be the Queen of the Fairies; Aine was revered as a goddess of the harvest and celebrated during the midsummer festival, hoping that rites in her honour would encourage a good harvest. 
The soft yellow coloured hue of this necklace reminded us of Aine's association with the sun in Irish mythology. Aine was believed to ride across the sky in a chariot pulled by fiery horses, bringing life and light to the world. Much like this goddess was revered for her beauty and to bring prosperity upon the land, this necklace was crafted with care to inspire growth to the wearer. 
Mythology Collection
Avery Faye's mythology collection draws inspiration from mythology, folklore & fairy tales. This one in particular is inspired by Irish folklore. 
Materials & Care
The "Aine" necklace is made of stainless steel, a durable material due to its resistsance to rust, tarnish and corrosion. To keep your Avery Faye jewellery pieces looking their best, we recommend avoid exposing it to any harsh chemicals such as chlorine or bleach. It's a good idea to take off your jewellery before showering, swimming and we recommend putting on your jewellery after applying any lotions or spraying perfume. To clean your jewellery, tently polish it with a soft cloth and mild soap and water.
View full details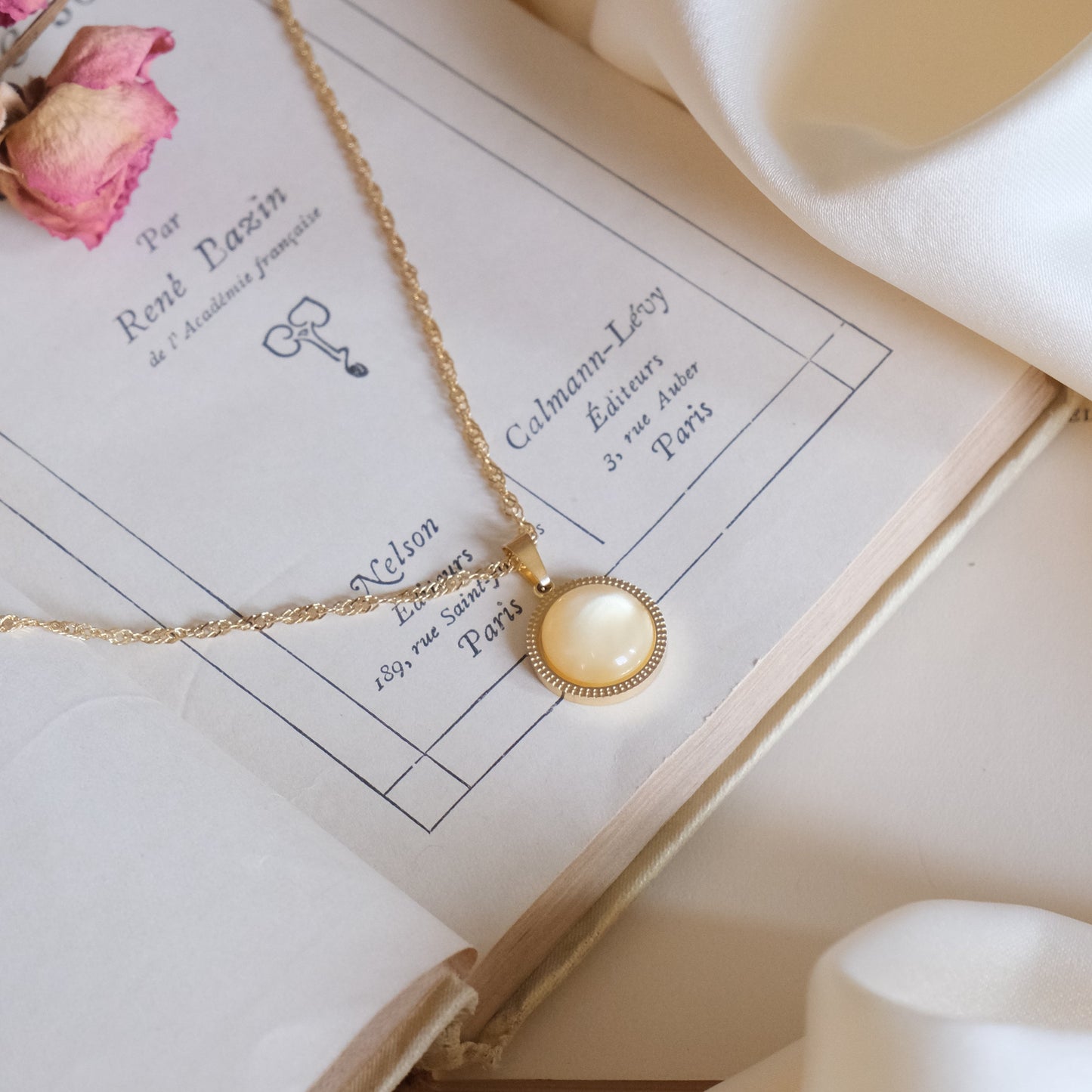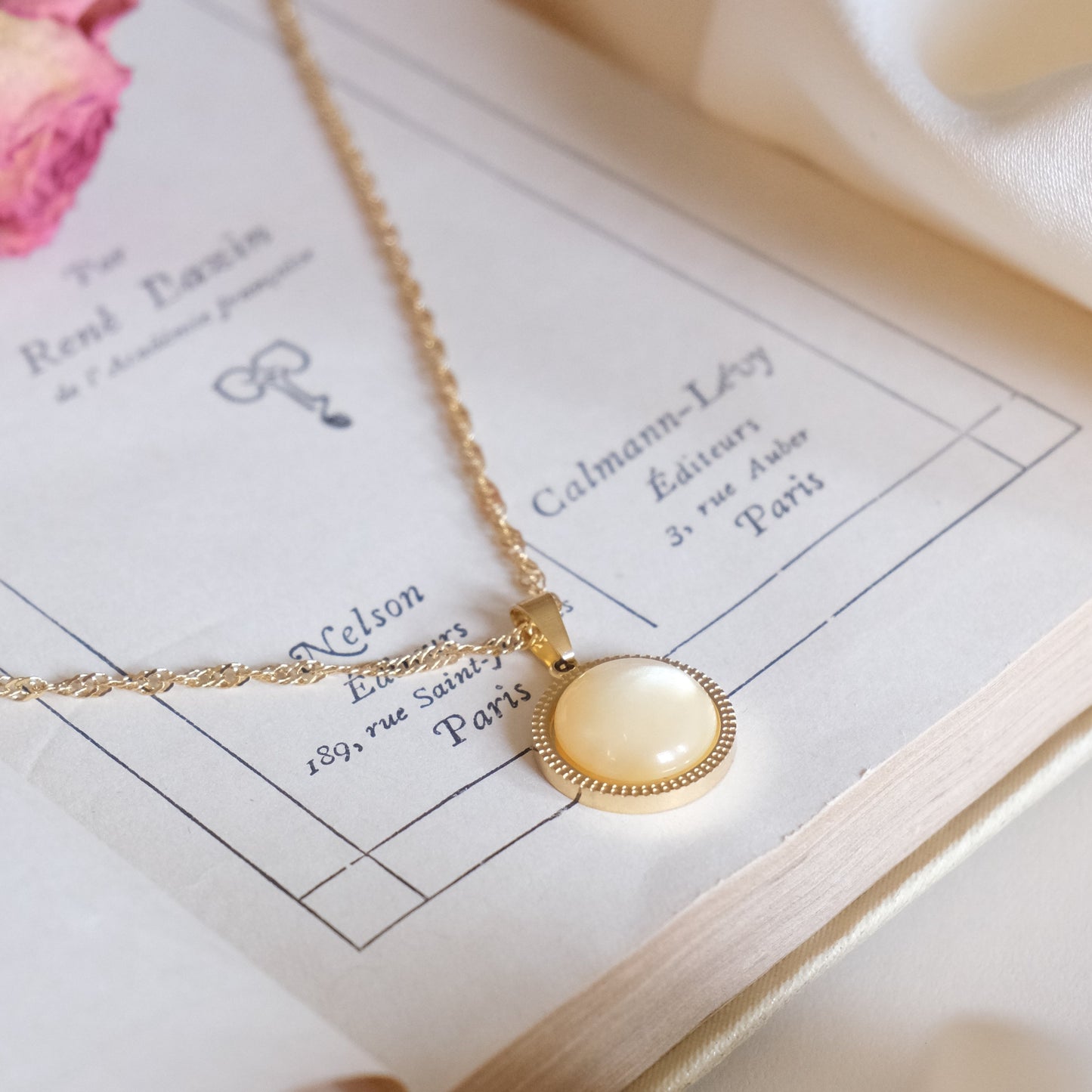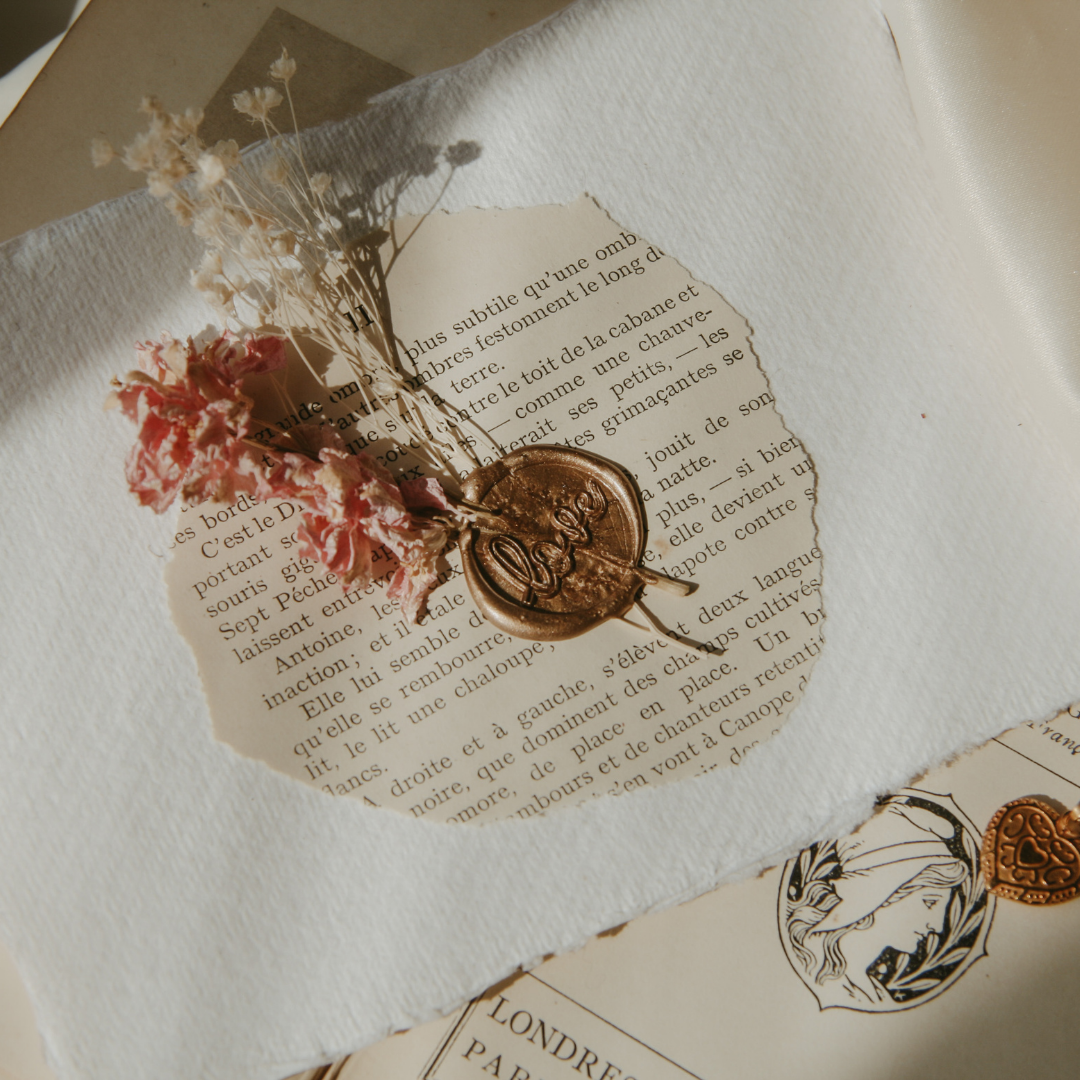 Each order comes with a personalised, handwritten card. A wax seal, a bunch of dried flowers and a piece of paper torn from a classic novel add the finishing touch. As if you've just received a love letter from your favourite literary heroine. If this is a gift, we can write your gift message on the card.
A love letter from us to you
Dispatch time

Orders are generally dispatched within 5 days after the order was placed. Need it sooner? Feel free to let me know in the note during the checkout process, I'll do my very best to ensure you receive your order in time.

Delivery info

Packages are shipped with Royal Mail and fit through the letterbox. At checkout you have the option between

- Royal Mail 1st class (not tracked): arrives in 1-2 business days

- Royal Mail tracked: arrives in 1-2 business days

Read our shipping and return policy here.